Gregory HANSON is an English speaking French lawyer (« Avocat »), trained in French Law. He is a partner in FGLH AVOCATS AARPI, law firm.
The Firm is based in NIMES and MONTPELLIER, South of France. It is registered with the Law Society; It is bound by a professional code of ethics.
The Practice was created in 1998 and assists clients in many areas of law, please refer to areas of practice.
FGLH AVOCATS currently includes four, partners, three associates and one paralegal.
The office notably helps English speaking individuals or companies having issues with the French legal system.
Gregory HANSON frequently advises owners in jeopardy after they have acquired properties in France as part of an investment scheme, often financed through a French bank mortgage.
Many owners encounter difficulties with either the developer, or the manager of the property, or the bank.
The practice also assists clients with family law issues, such as divorce, child custody, liquidation of matrimonial assets, adoption.
Gregory HANSON assists clients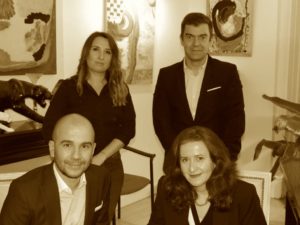 in negotiations and, if this fails, he conducts court action in the best interest of his clients.
The hourly fee of the practice is 200 € not including VAT (20 %).
For specific undertakings, it is usual practice to charge a fixed fee.
Contingency fees can also be considered depending on circumstances.
Once Practice and Client have agreed on the task that should be accomplished a letter of mission is signed between them.
A retainer will be requested.
For more information do not hesitate to contact us.